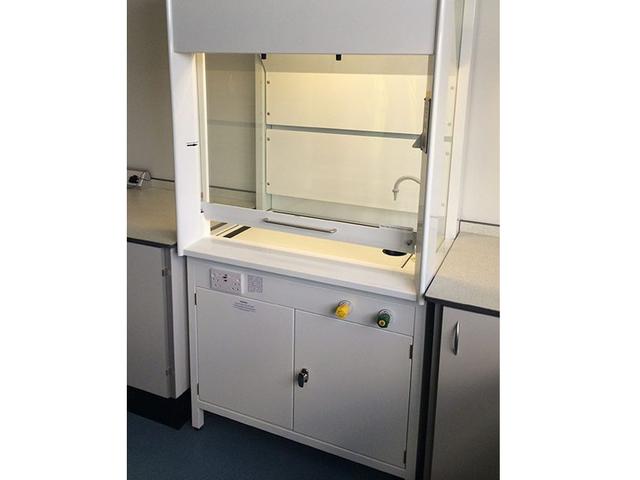 Fixed Ducted Fume Cupboard
Kinetic fixed ducted fume cupboards are compliant with CLEAPSS Guide G9 – Fume Cupboards in Schools (Revision of DfEE Building Bulletin 88), BS EN 14175 and BREEAM (ENE11 & HEA17)
Kinetic Fixed ducted fume cupboards are designed to protect students and teachers from the fumes associated with GCSE and A Level curriculum activities and all cupboards are CLEAPSS tested.
Kinetic fixed ducted fume cupboards are available in standard widths of 1000mm, 1200mm, 1500mm. Featuring Trespa bunded work surface, toughened glass sliding sash, built in storage compartment, integral high level lighting and airflow control panel.
Turnkey Installation
Kinetic can also offer full turnkey installation packages on fume cupboards including a full PVC extraction system and fan unit.