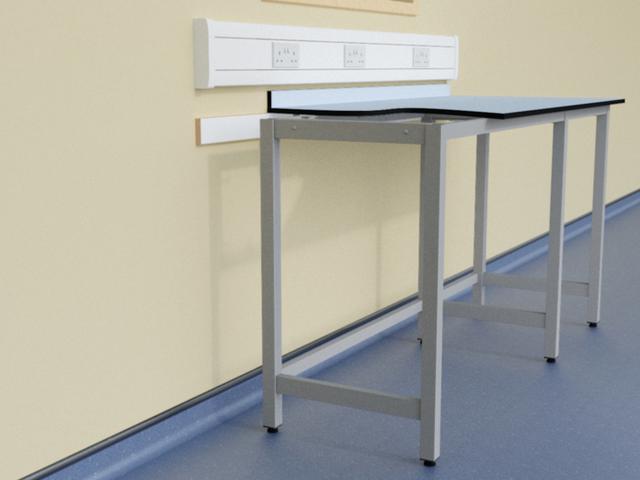 A Frame
Kinetic A Frame laboratory support system allows independent laboratory worktop support without the use of laboratory under bench storage.
The span frames and the low level back rails can vary in length and will form a series of individual spaces. Allowing the client the option of adding laboratory suspended units, laboratory free standing units or laboratory mobile units.
The storage spaces can also be customised to take clients own equipment such as fridges and freezers or can be left open to provide knee spaces for write-up areas.
Steel frame are epoxy powder coated and are available in a range of colours.