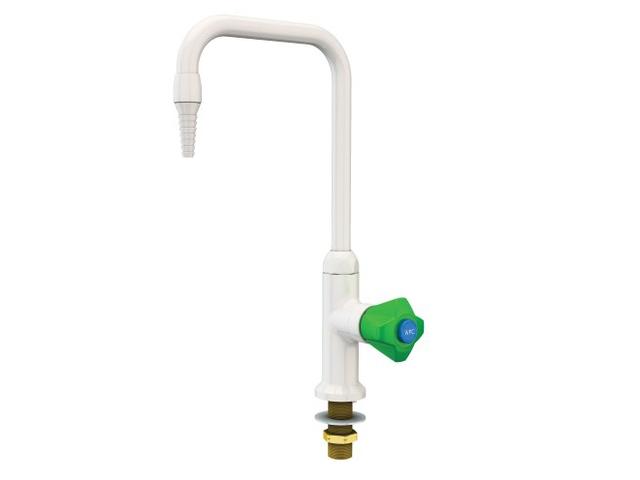 Laboratory Water Taps
Kinetic offer a range of mountable laboratory water taps suitable for any laboratory environment.
The taps can be mounted on laboratory benches and are available in swanneck or pillar angle fitting.
Available in lever action or as a standard handle which are colour coded and marked as per the EN13792 standard.
The outlet is white powder coated as standard but alternative colours are available.
Available as
Water potable, cold (WPC)
Water potable, hot (WPH)
Water non-potable, cold (WNC)
Water non-potable, hot (WHH)